A new collection I've edited, A Companion to American Indie Film is out soon from Wiley Blackwell (due 6 December). I'm really pleased with the way this has worked out. You can read the intro and find a full list of chapters and contributors on this site here.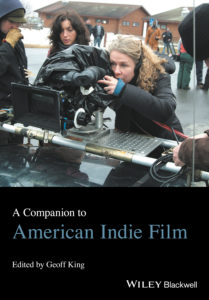 The aim of this collection, for me, was to offer a more concerted approach to the territory than is the norm for many edited collections. That's always quite hard to pull off, given the various different orientations and interests of any group of contributors, but I think it does generally succeed in this (it starts with an emphasis on broader aspects of indie culture before examining various individual manifestations that can be situated within these kinds of frameworks). I am, of course, hugely grateful to all of those who have contributed. Editing any collection can be quite a slog, and this one is larger than usual (more than 500 pages), but it went really smoothly and has been more of a pleasure than I'd expected.
The only downside is that the book's eye-wateringly expensive: just under £125 in the UK for the Kindle edition ($152 in the US), with the hardback going to be even more. So looks like a library-only prospect for now.
It's clearly the season for indie collections, as my book is joined by the excellent Indie Reframed: Women's Filmmaking and Contemporary American Independent Cinema, edited by Linda Badley, Claire Perkins and Michele Schreiber (Edinburgh University Press). This is the first volume to address the specific role of women in the indie sector in a sustained manner. I'm delighted to be one of the contributors, details of all of which are available here.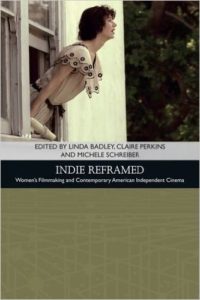 Nice to see also that this one is immediately available in paperback at an affordable price (not exactly cheap at £25), something that seems ever-rarer these days. I haven't had the chance to read all the chapters yet but this looks like a really useful addition to the field (and I love the cover image).