Whatever assorted rows and debates might accompany this year's Oscar nominations, they demonstrate again the continued strength of the Indiewood and indie sectors as far as scoring well in these commercially valuable prestige stakes is concerned. The nominees can be seen as representative of pretty much the full spectrum of commercially distributed contemporary indie/Indiewood film.
Fully  half of the eight nominees for best picture are or were distributed by studio speciality divisions: The Grand Budapest Hotel and Birdman for Fox Searchlight; The Theory of Everything for Focus Features; Whiplash for Sony Pictures Classics. Two more were distributed by established indie players, the relatively ambitious The Weinstein Company (seeking to handle very Indiewood type titles) with The Imitation Game and the smaller-scale oriented IFC with Boyhood. That left just two studio main division releases among the nominees,  American Sniper from Warner and Selma from Paramount, although the latter is an independent production with subject matter of the kind that might often be associated with Indiewood.
Overall, this is also a pretty typical bunch of candidates, although leaning towards the independent end of the spectrum a bit more than average – with the exception of the distinctly one-dimensional (and reactionary) American Sniper. Why that film could be rated as an example of 'quality' even within the studio context is something of a mystery to me (I'd struggle to find any way to include it on the basis of any of its textual qualities in the notions of 'quality' I've explored in my new book Quality Hollywood: Markers of Distinction in Contemporary Studio Film, which is due out in the Autumn).  Otherwise, we have an obligatory dose of solid historical-biopic-worthy drama (as so often, with the quality patina of British historical settings), plus the similarly historical-worthy territory of Selma. Then a dash of  mid-market Indiewood titles and the two remaining indies, one more distinctly original in conception than usual.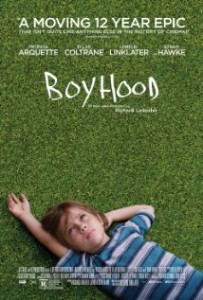 What might we conclude from this? That not much changes here very greatly from year to year, despite some shifts of emphasis. But also, again, that the remaining studio speciality divisions continue to triumph in this arena, despite the number of times it seems to have been suggested by some commentators that this part of the sector's days are numbered.