A reading strand and how one text leads to another in both film production and academia…
I recently read my Brunel University colleague Leon Hunt's fascinating new book on Mario Bava, Mario Bava: The Artisan as Italian Horror Auteur (2022), which skilfully explores a number of dimensions of the work of Bava across issues such as genre and the accordance (or otherwise) of cultural value to such work. Among other dynamics the book considers are the pulls between forces such as those of critically venerated or cult-adopted authorship/auteurism and the more practical exigencies of low-budget production and the existence of multiple versions of individual films, across a number of genres.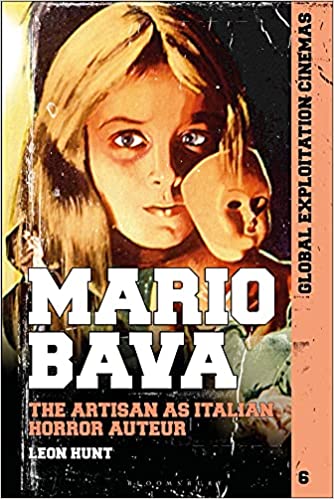 Citations by Hunt led me to Austin Fisher's Blood in the Streets: Histories of Violence in Italian Crime Cinema (2019/20), an investigation of 1970s crime-related films from Italy; another examination of rapidly produced cycles understood both in these industrial terms and as reflections of the heightened socio-political context of the time. The latter Fisher finds most clearly not in conscious or fully articulated thematic dimensions but more – and, as he suggests, more significantly – in the shape of background details that demonstrate the taken-for-granted nature of some of the socio-political context of the times.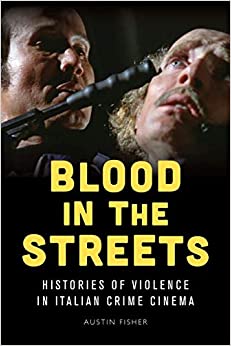 In the way of academic reading more generally (the 'I'll just read this book to finish off this topic but the it leads to several more, which lead to more, potentially ad infinitum' phenomenon), Fisher then, in turn, took me to a book I really thought I should have read long before and had missed: Richard Nowell's innovative account of the original teen slasher cycle, Blood Money: A History of the First Teen Slasher Film Cycle (2011). I was drawn to this by Fisher's citation of Nowell's model of film-cycle development, which is a significant contribution to genre/cycle theory in its own right (key participants in the development of cycles are separated out into the categories of pioneers, speculators, prospectors and carpetbaggers).
Nowell's book is a model of industrial analysis of how film production trends actually work on the ground, particularly in the more commercially oriented parts of the independent sector (both in the US and Canada). He shows how teen slasher films drew on a much wider range of contemporary trends than has generally been acknowledged, including 'animal' teen comedies and other group-centred youth-oriented films, romantic dramas and violence police procedurals.
A key argument is how these films were developed by independent producers seeking specifically to target sales to Hollywood studios (defined as members of the MPAA) rather than films to distribute themselves – because studio distribution was a far stronger route to significant earnings potential. Rather than being cut-rate hack exploiters, as some have been characterized, Nowell suggests, those involved engaged in a quite sophisticated process of assaying the value of various contemporary trends that could be drawn upon most effectively to create material mostly likely to appeal to MPAA members at the time.
This explains a number of features of the films involved, key exemplars of different stages in the cycle being Black Christmas (1974), seen as an unsuccessful pioneer, Halloween (1978), Friday the 13th (1980) and Prom Night (1980) (Nowell dismisses accounts that see films such as Psycho (1960) and The Texas Chain Saw Massacre (1974) as part of this cycle). One of these was a deliberate strategy of seeking to target female as well as male viewers, contrary to some previous assumptions about such films, as well as limiting the extent of graphic violence depicted on screen and, as the cycle developed, seeking to avoid being seen as overly focused on violence specifically against women when that became a source of feminist protest. He then traces how some of these strategies developed or changed across the original cycle until it came to an end as a result of factors including overproduction and lack of differentiation – if to live to slash another day in subsequent revivals.
So, three very useful books. I'd especially (if belatedly) recommend Nowell to anyone interested in a broader understanding of the American independent sector in its more commercially oriented manifestations – as opposed to the more arthouse-leaning realm that tends to receive far more attention in the work of academics, including myself – in which horror has often played a prominent role.